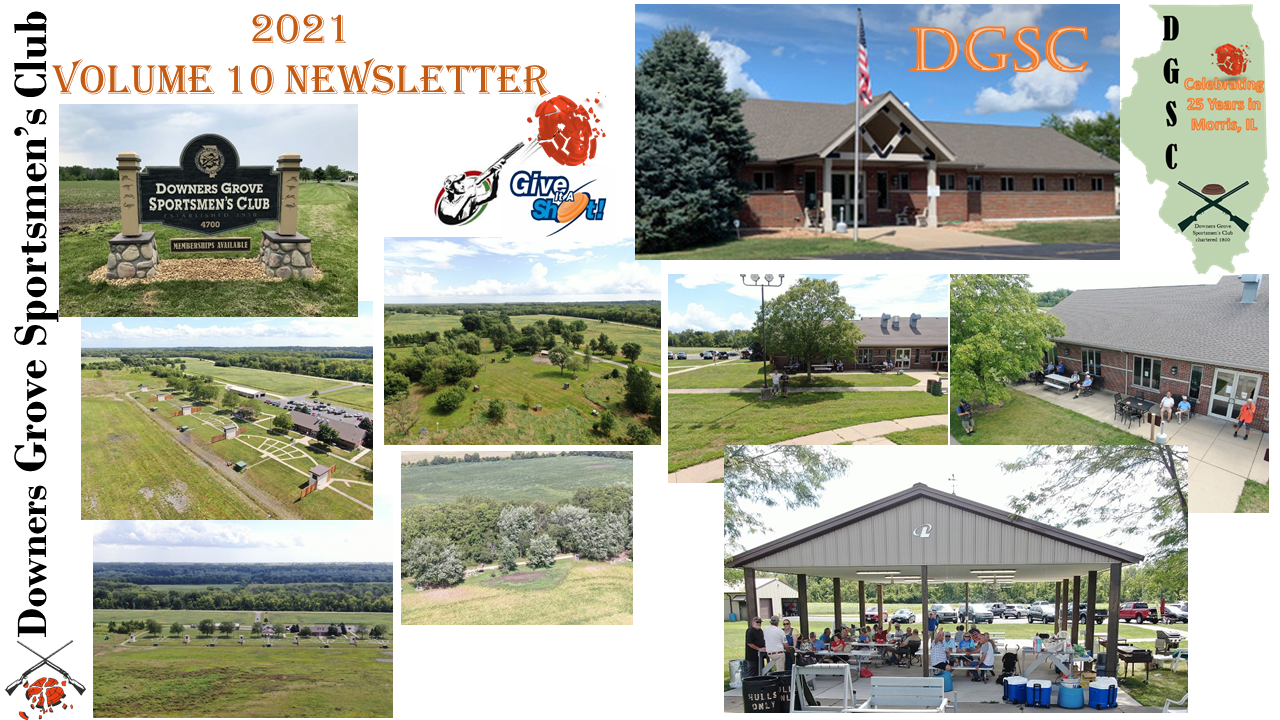 Upcoming Meetings:
Board Meeting -> Saturday November 6, 2021 1 PM @ DGSC | General Membership Meeting -> Sunday November 14, 2021 9:00 AM @ DGSC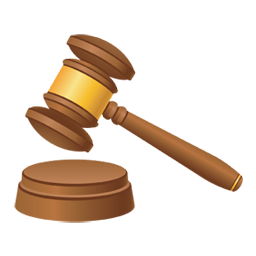 Desk of DGSC President
If you were unable to attend this years DGSC Picnic, you missed a great event. Ed Shannon and his Entertainment committee did a fine job. Ed, with help from Jan Shannon, Rick Frey, Dan Bellus, Nicko Salas, Tim Donell, and several Board Members, Kevin McCaully, Jan Gronych, George Adeleman, Don Cox, and Charlie Zib, fed us sweet corn, burgers, brats, hot dogs, and Corona. It was a very relaxing social afternoon. The weather was warm but tolerable in the shade of the pavilion. I will apologize now if I missed anyone!

August was a month of progress at Downers Grove. Don Cox completed a host of ongoing projects
ComEd lighting project including 5 trap & skeet fields was completed
New safety fences erected & stained
VanderVeen information Center installed on the patio
The Kitchen was cleaned and sanitized (with help from Ed & Jan Shannon, Pat & Larry Novak, Mark Matteson, Chuck Feulian,) thank you all.
Clubhouse floors were professionally stripped and waxed
Again, I apologize for anyone I missed. As always, the grounds and building look fantastic!

On another note, I was approached at the picnic with an idea from several of the ladies. They asked if the club had ever considered a "Women's Committee or Ladies Auxiliary". I thought it was a fantastic idea! On more than one occasion Jan Cox, Pat Novak, Jan Shannon, Sandy Feullian, Connie Systo, Irene Cechura, and other members wives have helped with various shoots, events, or projects. I propose an "adhoc" committee that would advise the Board with input regarding social events and other club functions. Their responsibility would be similar to that of the ATA, NSSA, Farm, Grants or IT committees. If you or someone you know would be interested in participating contact Ken Cechura, President DGSC.

This is the time of year we ask Senior Members to consider serving on the Board of Directors. We need qualified individuals to run for Board positions. If you have an interest with skills, or experience that may be helpful in managing our organization, please contact a member of the nominating committee. Don Cox, Rich Kelly, and Larry Novak, accepted the appointments as the 2022 nominating committee.

This is your Club, use it, enjoy it, and help us remain the finest club in the Midwest!
Ken Cechura DGSC President
Return to Top Click Here

Vice President Remarks
Please welcome the following new Shooting Members to our great club! Marcus "Chris" McCarty, (John Scott, sponsor) Eric Anderson (Mark Matteson, sponsor) Mike Petrizzi (George Adelmann, sponsor) Paul Kuczmierczyk (George Adeldmann, Sponsor) Mathew "Matt" Skrobutt (Larry Chambers, sponsor) George Brouwer (Larry Chambers , sponsor) Brian MCCulloch (Larry Chambers, sponsor) and Ray Troksa (George Adelmann, sponsor).
Also please welcome new shooting member Tim Childress. Tim resides in Morris and is sponsored by myself, George Adelmann. His son, Connor, shoots on the Parkview trap team. Watched Tim and Connor shoot together this past Sunday. Father and son enjoying our great sport together!!! Good stuff!!!!

Your clubhouse is cleaned and disinfected extensively on a regular basis in an attempt to prevent the spread of Covid - 19. Masks and distancing have been and continue to be a mandatory requirement for entry to clubhouse. To those who comply, THANK YOU!!!! However, there are a few members who repeatedly disregard your clubs safety precautions and place all of us at higher risk. Please feel free, in a polite and mature manner, to remind these individuals that masks are required.

Winter cart storage continues to be available at your club!!! Grounds are well lit and secure!! Contact vicepresident@downersgrovesc.com for more info.

All shooting members are eligible to become Senior members. The benefits of Senior membership are many!!!! Applications are accepted one time per year beginning in January. Please consider this more flexible type of membership.
Have fun, Shoot Often! Break 'em All!!! George Adelmann, DGSC Vice President
Return to Top Click Here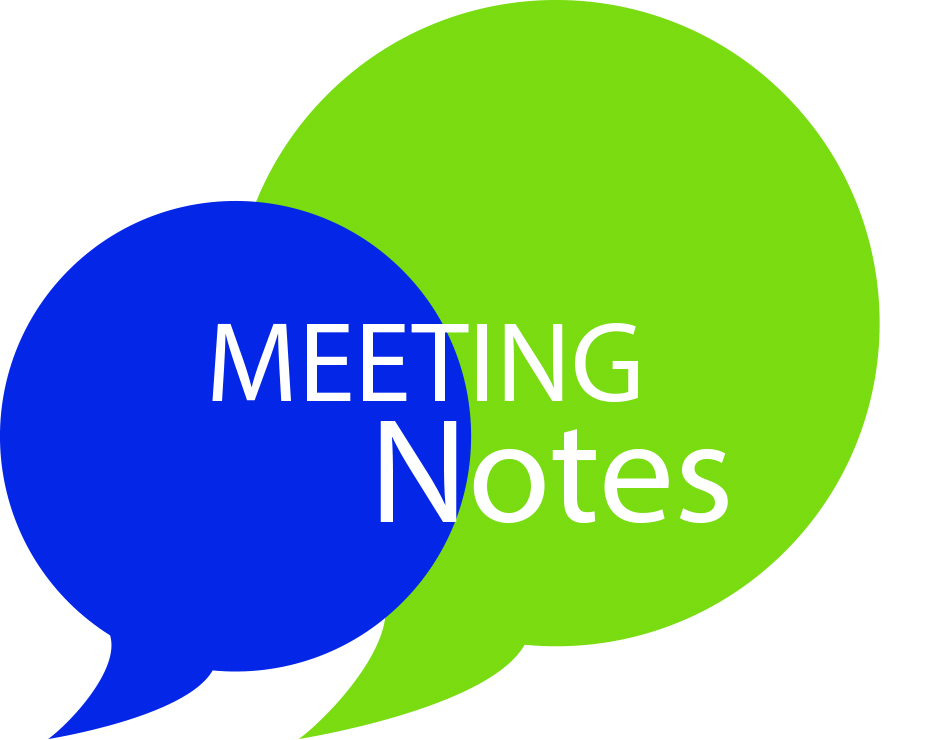 Secretary Minutes
For senior members access to meeting minutes are once again available via the Senior Member Access Page of the DGSC Website. This page was used during COVID - but the login has been updated so if you have not contacted your Communications/IT/Webmaster Chairman Debby Fredrick for directions and login information - dgsc_webmaster@downersgrovesc.com - please do so.
Please be sure to download and read previous meeting minutes, or print yourself a copy if you prefer, prior to General Membership Meetings.
John Semprini, DGSC Secretary
Return to Top Click Here
DGSC Entertainment / Events / Marketing
The 27 shooters who participated in our 2nd Vintage Shoot faced heavy winds and hard targets to celebrate old guns and some old, and new, friends. At the end of the day the high gun was Don Morgan, using an L.C. Smith 12 ga., who dropped only 20 targets. For those who haven't shot the vintage shoot you'll need to try it as a score of 80 is a very difficult feat of shooting skill even without the wind. Also, our Lewis Class winners were, 2nd place Dale Kubis, 3rd place Scott Nelson, 4th place Dan Levanthal. Prizes are being held for our Lewis winners. Please see or contact Ed Shannon concerning them. A list of all scores will be posted in the clubhouse.

We anticipate doing this shoot again next year. Thank you for your participation and thank you to all our members who kindly assisted in the shoot. Without volunteer members we could not have had this shoot.

Don Morgan
80
George Ketter
80
Jim Lee
24
Scott Nelson
50
Chuck Backhaus
61
Bill Ericksen
53
Charlie Smith
58
Rick Frey
20
Rick Frey
50
Larry Novak
54
Chuck Feuillan
75
Ralph Mastroianni
34
Dale Kubis
69
John Braun
50
Michael Thomas
72
Pete Blocker
61
George Adelmann
63
Mike Pietrzak
41
Jan Gronych
64
Hunter Davis
72
Pat Murray
58
Nick Kornack
72
Dan Levinthal
42
Dave Elliott
32
Bill Taylor
71
Ed Shannon
59
Paul Burlington
73
Ed Shannon, DGSC Entertainment Director and Marketing Chairman
Return to Top Click Here

Hunting Report

Senior Members Only
Archery season for deer begins October 1st.
Anyone planning to hunt in archery season please sign in and hang your name badge on board and put a post it note on board with where you will be hunting.

Ground blinds can be used, but not in the CRP area.
Ground blinds must be tagged on board and have safety orange or a flag on them.

Please make sure all stands are safe before you use them.

If anyone is planning to put a stand up please contact me for help and location.

Saturday October 16 is the first bird release date. 30 birds are being put out using 2 fields. CRP field south of first tree line and the field north of eagles nest. Cost this year for each bird is $16.00.
2 bird minimum payment on day of release for senior members only. No bird limit.
300 birds will be released this year. An increase of 50 due to a very productive last year season.

Release dates are: Oct. 16, Nov. 27, Dec. 18, Jan. 8, Feb. 5, Feb. 26, Mar. 5, and Mar. 26
Please note these dates are subject to change due to weather and extra days may be added. If changes are made I will post them on DGSC web site and have Debby send out an e-mail.
Charlie Zib, DGSC Hunting/Fishing Director
Return to Top Click Here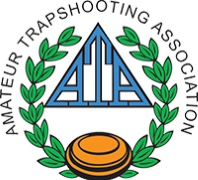 ATA Shoots
Our fourth ATA Trapshoot of the year is history. We had a lower than normal turnout due to a number of factors, but it was an enjoyable and successful event. Junior club member Logan Hawkins broke the lone 99 in the singles to win the Junior Trophy. Downers Grove club members John Semprini, Jerry Frieders, and Connie Systo also won their respective classes. We thank those who came out to shoot on a "less humid" summer day along with the volunteers, who without their help these shoots would not be successful. The Entertainment Committee provided our group with lunch, which is a welcome service to the shooters - Thank you! What a busy month for DGSC! The Northern Illinois Zone ATA Trap Shoot was one of the events offered by our club. It was held September 11-12, 2021. It is unique because of its anticipated heavy attendance and it takes place over the course of two days.

Attendance was more than anticipated. We had a total of 243 entries in the three events – Singles, Doubles and Handicap. We lucked out and the weather was fantastic both days, albeit a little breezy. We had 11 State Team members, six All American shooters and our Illinois State ATA Delegate join us.

Taking home Trophies were club members Jim Olin, Logan Hawkins, Frank Bentley III, Connie Systo, Judd Mann and John Semprini. Congratulations to these and all club members that came out to shoot. We also had a 200 straight by Leland Hassler to win the Singles Championship – his FIRST 200 and hopefully not his last!

A big thanks to Ed Shannon, Don Cox and Ken Cechura for preparing and serving another hearty noon meal! All the shooters and non-shooters really appreciate this service that our club members provide.

Another big thanks to the many members that help set up, classify, squad, cashier, proce

And then there's ANOTHER big thanks to all who helped outside. Due to lack of trap help that usually does our ATA shoot scoring on the chairs, we THANK ALL THE SHOOTERS that volunteered to score. Without both in zone and out of zone shooters stepping in to score, we never would have been able to make this shoot happen. A special thanks to Jerry Frieders and Mark Mattson. There were simply too many more here to name each one!

I am SO sorry if I missed anyone, there were SO many helping out! All in all this shoot was a great success due to everyone who participated and volunteered. Next year's shoot dates determined October 13th will soon be posted on the DGSC, ITA and ATA websites.
Stan Systo, DGSC ATA Chairman and ISTA Northern Zone Director
Return to Top Click Here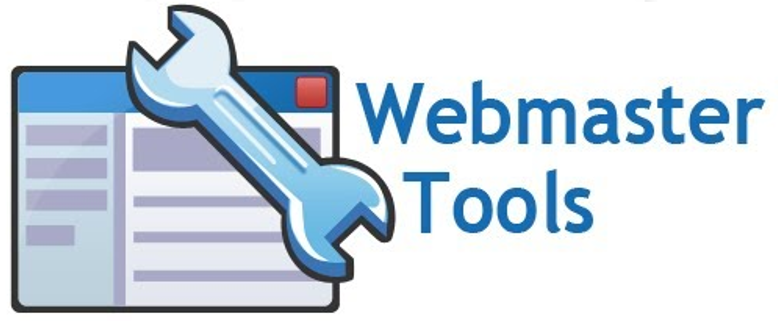 Member Broadcast/Website/Social Media
If you have an email account and are not receiving DGSC Broadcast please first add dgsc_newsletter@downersgrovesc.com to your Address Book/Contacts, then email dgsc_newsletter@downersgrovesc.com and let us know you are not getting emails.
For those that do not have emails or know someone that doesn't have email and/or is not getting DGSC Announcements, setting up a GMAIL or YAHOO email is extremely easy and we can help but you need to ask and let us know you need help doing so.
Debra Fredrick, DGSC Membership Communications | Webmaster | IT Chairman
Return to Top Click Here
Calendar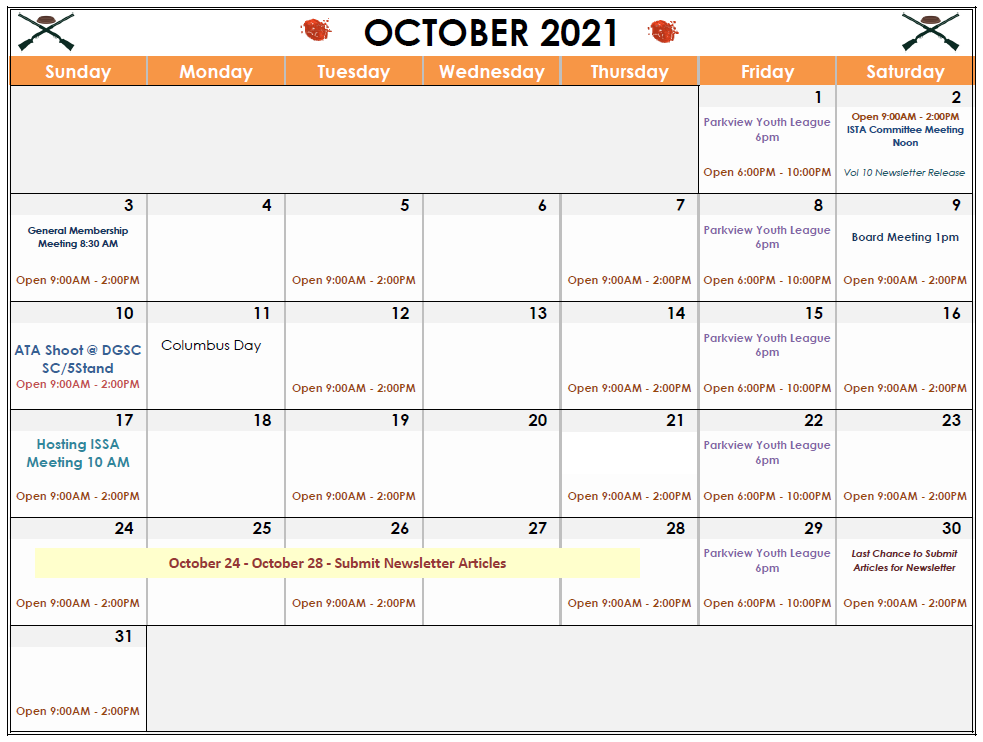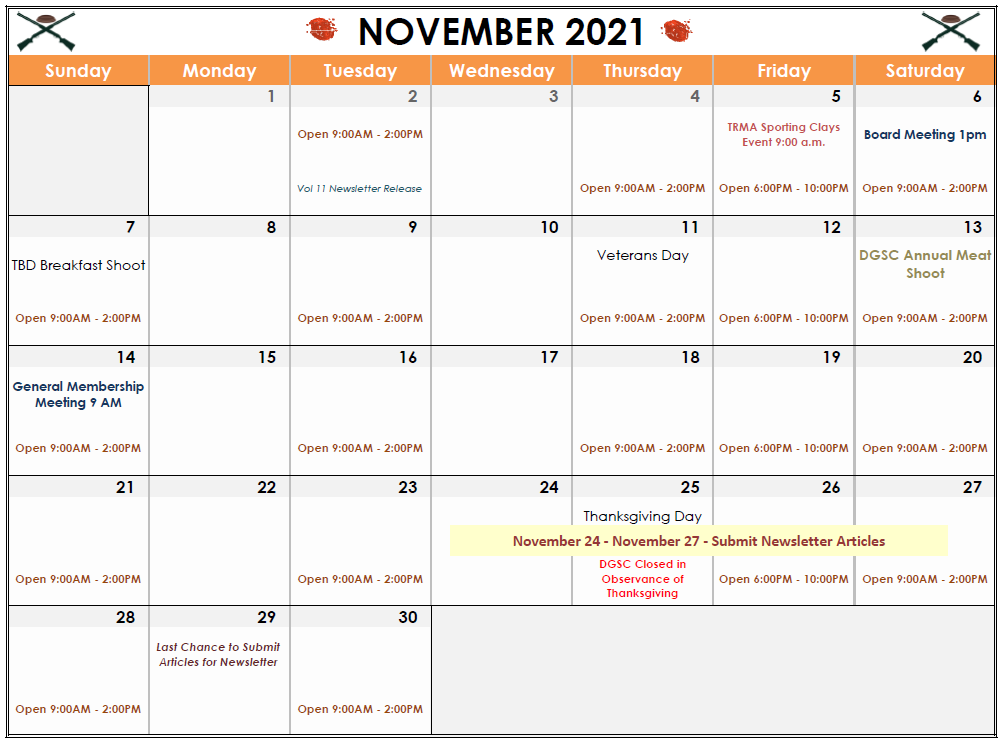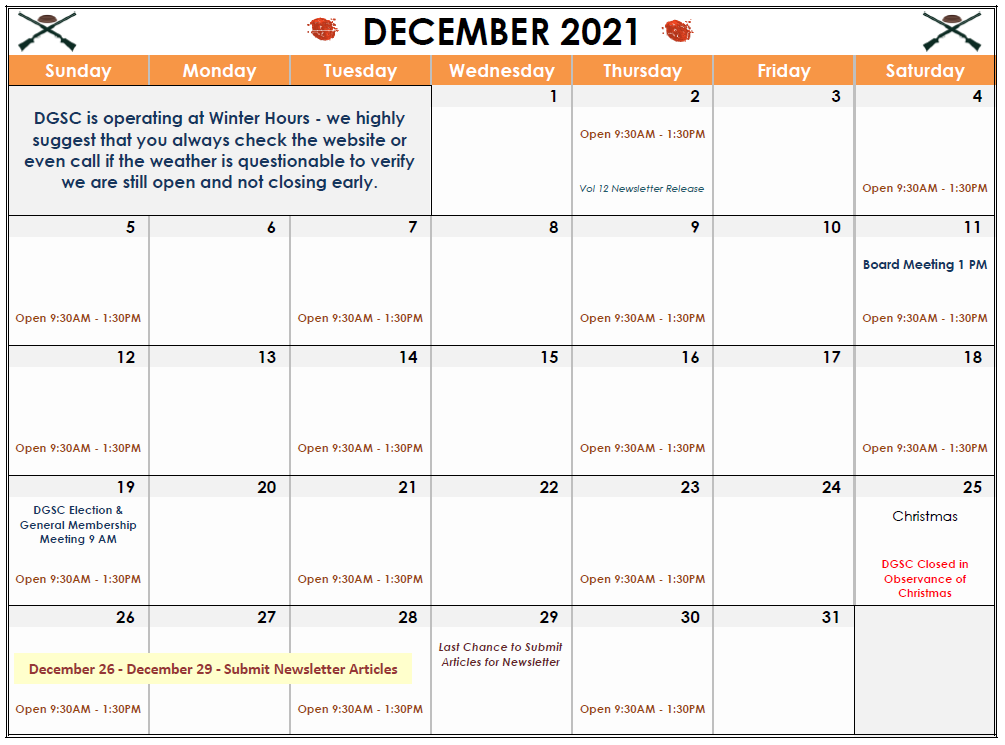 Click here for DGSC Full Calendar
Save the Dates List:
October
Saturday Oct. 9 1:00 p.m. Board Meeting
Sunday Oct. 10 All day ATA Herman Welch Shoot
Sunday Oct. 17 10a.m. Hosting ISSA Meeting
November
Sunday Nov. 6 1:00 p.m. Board Meeting
Saturday Nov. 13 9:00 a.m. DGSC Meat Shoot (TBD)
Sunday Nov. 14 9:00 a.m General Membership Meeting
December
Saturday Dec. 11 1:00 p.m. Board Meeting
Sunday Dec. 19 9:00 a.m. DGSC Election / General Membership Meeting
Return to Top Click Here
Officers/Directors/Chairmen:
| | | |
| --- | --- | --- |
| President | Ken Cechura | president@downersgrovesc.com |
| Vice President | George Adelmann | vicepresident@downersgrovesc.com |
| Secretary | John Semprini | secretary@downersgrovesc.com |
| Treasurer | John Mantsch | treasurer@downersgrovesc.com |
| Buildings | Don Cox | buildings@downersgrovesc.com |
| Entertainment | Ed Shannon | entertainment@downersgrovesc.com |
| Grounds | Kevin McCauley | grounds@downersgrovesc.com |
| Hunting/Fishing | Charlie Zib | huntingfishing@downersgrovesc.com |
| Legal/Insurance | Richard Niebuda | legalinsurance@downersgrovesc.com |
| Maintenance | Jan Gronych | maintenance@downersgrovesc.com |
| NRA | Chuck Feuillan | nra@downersgrovesc.com |
| Shotgun Sports | Larry Chambers | shotgunsports@downersgrovesc.com |
| Youth/Community Relations | Mark Matteson | youthcommunity@downersgrovesc.com |
| ATA | Stan Systo | ata.dgsc@downersgrovesc.com |
| NSSA | Tim Donnell | nssa.dgsc@downersgrovesc.com |
| Farm/CRP | Dan Bellus | farm.dgsc@downersgrovesc.com |
| Grants | Ken Cechura | grants.dgsc@downersgrovesc.com |
| Membership Communication | Webmaster | IT | Debra Fredrick | membershipcomms.dgsc@downersgrovesc.com |
| Marketing | Ed Shannon | marketing.dgsc@downersgrovesc.com |
| Financial Committee | John Semprini and Judson Mann | financial.dgsc@downersgrovesc.com |
Return to Top Click Here